Sound, trusted resources from Vancouver's 3-time voted best dietitian.
Proclamation of the Province of British Columibia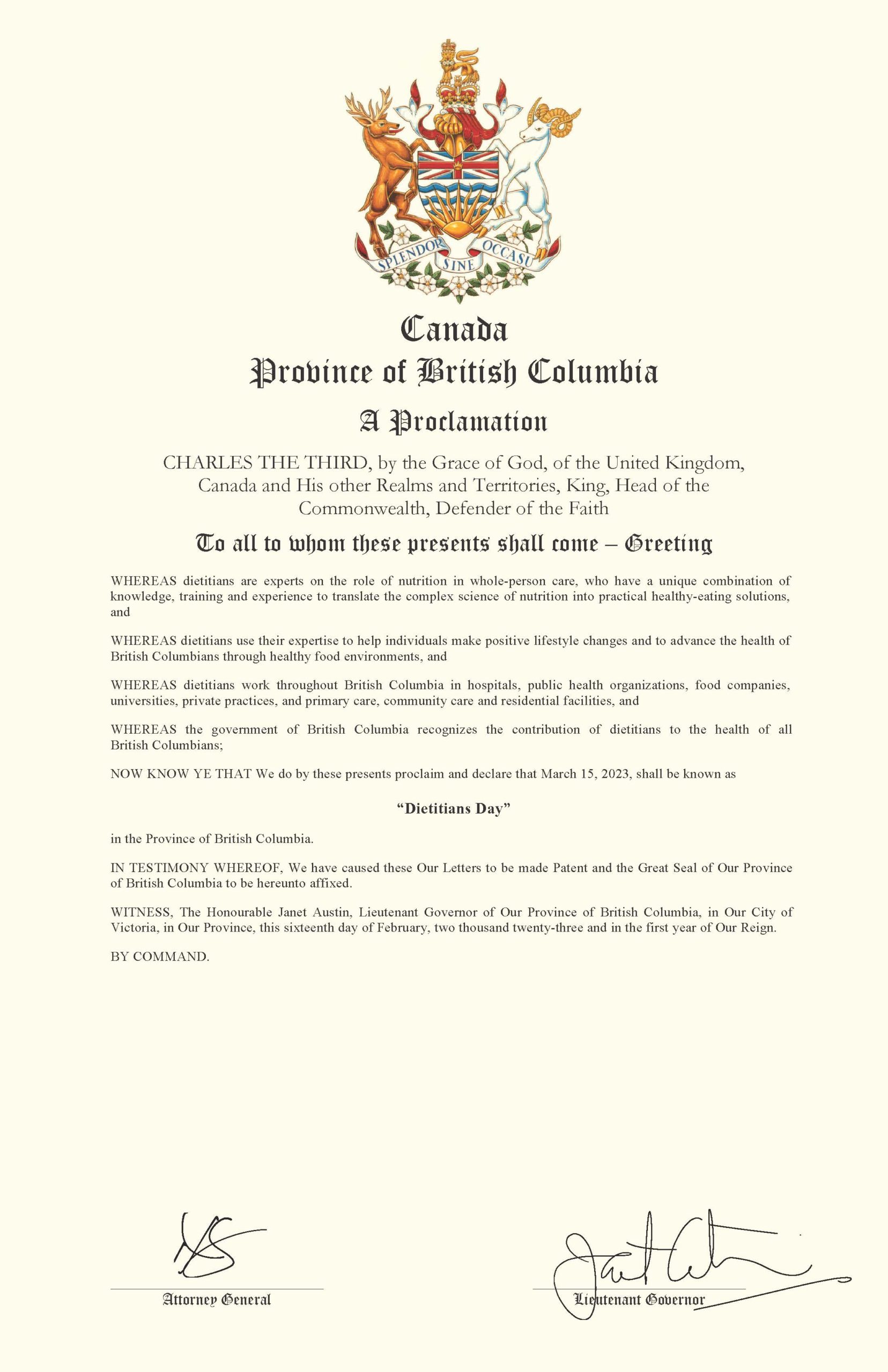 To all to whom these presents shall come – Greeting
WHEREAS dietitians are experts on the role of nutrition in whole-person care, who have a unique combination of knowledge, training and experience to translate the complex science of nutrition into practical healthy-eating solutions, and
WHEREAS dietitians use their expertise to help individuals make positive lifestyle changes and to advance the health of British Columbians through healthy food environments, and
WHEREAS dietitians work throughout British Columbia in hospitals, public health organizations, food companies, universities, private practices, and primary care, community care and residential facilities, and
WHEREAS the government of British Columbia recognizes the contribution of dietitians to the health of all British Columbians;
NOW KNOW YE THAT We do by these presents proclaim and declare that March 15, 2023, shall be known
as
"Dietitians Day"
in the Province of British Columbia.
IN TESTIMONY WHEREOF, We have caused these Our Letters to be made Patent and the Great Seal of Our Province of British Columbia to be hereunto affixed.
WITNESS, The Honourable Janet Austin, Lieutenant Governor of Our Province of British Columbia, in Our City of Victoria, in Our Province, this sixteenth day of February, two thousand twenty-three and in the first year of Our Reign.
BY COMMAND.
Attorney General
Lieutenant Governor