With the month of April wrapping up and summer just around the corner, you may have started to think about travelling to somewhere such as the Mediterranean for the summer. But before you start planning your next summer trip, perhaps you may be wondering about the "Mediterranean diet" that we often hear about.
The traditional Mediterranean diet consists of a high intake of vegetables and fruit, whole grains, moderate intake of olive oil and nuts, dairy and fish, daily consumption of wine, and a low intake of red meats. Specifically, vegetables and fruit, whole grain, olive oil, dairy products and wine are consumed daily. Fish, poultry, nuts and eggs are consumed moderately each week. Red meat is consumed only monthly and at low amounts. This type of diet is high in monounsaturated fatty acids, omega 3 fatty acids, polyphenols, fibre, folate, beta-carotene (vitamin A), and vitamin C and E. Furthermore, there is clinical evidence that shows that the Mediterranean diet is associated with beneficial effects on cardiovascular risk factors, and is seen to lower the risk of developing coronary heart disease, cardiovascular incidences and mortality. The Mediterranean diet is also seen to reduce high triglyceride levels that are associated with cardiovascular diseases.
However, if this health benefit of following the Mediterranean diet was a factor to your decision to travel to the Mediterranean over the summer, then it is also important to consider that the Mediterranean diet nowadays may be different from the traditional Mediterranean diet. But luckily, you can still practice a traditional Mediterranean diet at home by consuming a diet that has more vegetables, fruit, whole grains, olive oil, fish, and dairy while limiting intake of red meat.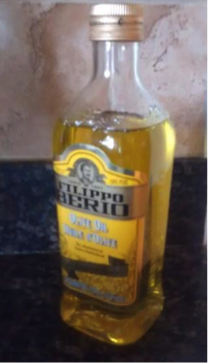 Caption: Olive oil, a characteristic of the traditional Mediterranean diet